Inschrijven

↓
VAKOPLEIDING GEL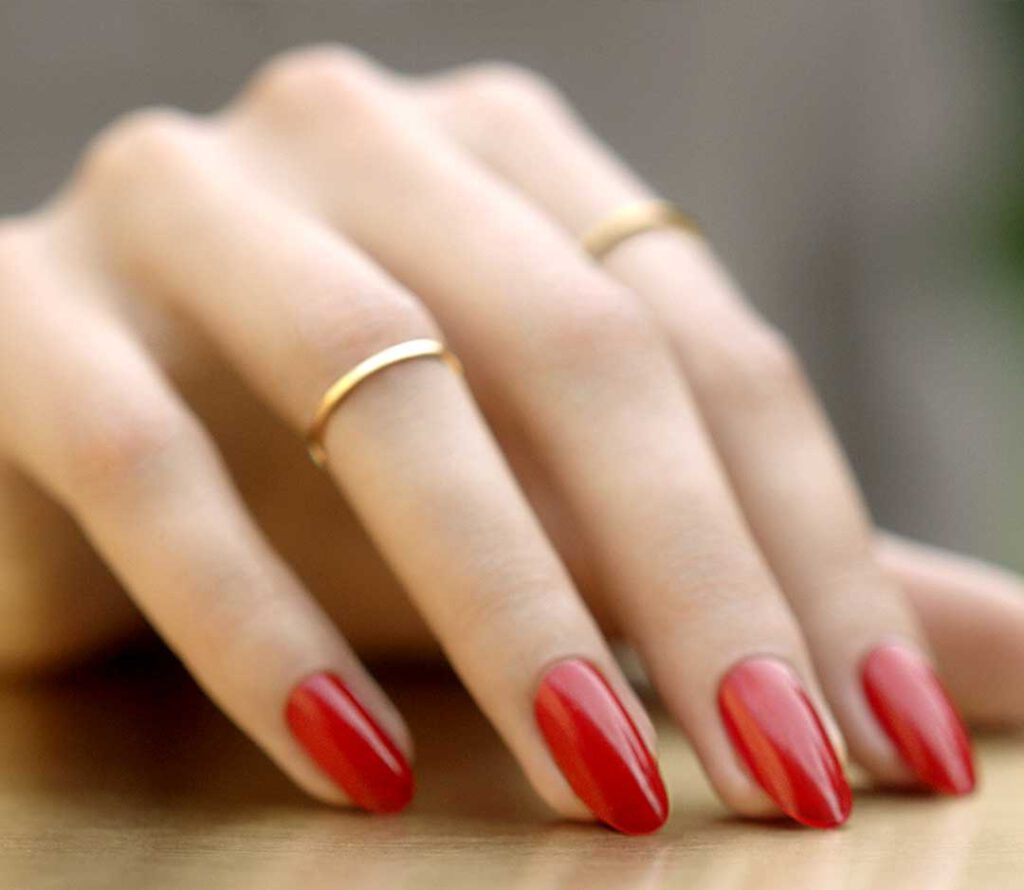 Soms zie je prachtige nagels en kan je alleen maar denken: "Wow, die wil ik ook!" En dan heb je ook nog mensen die net even iets anders denken: "Wow, die wil ik ook kunnen zetten!" Ben jij nou zo iemand die in de laatste categorie valt? Dan is de Vakopleiding Gel wellicht iets voor jou!
Nagelstyling is een vak apart. Het ziet er soms erg makkelijk uit, maar het vergt heel veel training en oefening. Naast de praktijk besteden we ook ruim aandacht aan de theorie. Het is namelijk erg belangrijk dat je weet hoe een natuurlijke nagel opgebouwd is en dat je ziekten en andere ongemakken kunt herkennen.
Die theorie vinden we zo belangrijk dat we iedere les even toetsen of je de theoretische aspecten goed hebt opgepakt. We verwachten dus ook dat je tussen de lessen door thuis aan de gang gaat met het lesmateriaal.
Tijdens onze trainingen beginnen we met het werken met Gel. Het grote voordeel van een Gel product is dat je kan blijven stileren totdat je deze uithardt in de geschikte LED- lamp.
Deze opleiding geeft je complete vakkennis. Je leert niet alleen nagels goed te zetten, maar ook hoe een natuurlijke nagel is opgebouwd, hoe je ermee omgaat, en daarnaast leer je ook om te gaan met je klanten en hoe je een salon runt.
Passie voor je vak en interesse in mensen zorgen ervoor dat je lang plezier hebt van jouw vakdiploma Nagelstyling Gel.
De vakopleiding Gel bestaat uit 12 lesdagen van 6 lesuren.
Deze vakopleiding Gel sluit je af met een erkend TCI examen in zowel theorie als praktijk waar mee jij jouw diploma: Vakopleiding Nagelstyling Gel kan behalen.
Denk jij dat je naast ons Gel systeem ook met Acryl wil werken, start dan met de vakopleiding Acryl en dan doen wij jou een mooi aanbod om Gel styliste te worden in 3 dagen. (Alleen mogelijk na de vakopleiding Acryl).
Wil jij liever eerst ontdekken of het vak nagelstyling met Gel iets voor jou is, dan kun jij ook starten met de 6 basis lessen. Vraag hiernaar op jouw educatie locatie of mail naar; opleidingen@beautyservice.com
Be the Best, Learn from the Best
*Heb jij reeds aantoonbaar al elders een manicure les gevolgd en succesvol afgesloten dan kun jij hier vrijstelling voor krijgen
Wat zijn de kosten?
Groepsles (12 lesdagen, 6 uur per dag) € 2135,– per persoon*. Inclusief  gel producten! We werken in kleine groepen van maximaal 8 personen.
Privéles  (12 lesdagen, 3 uur per dag) € 2535,– per persoon*  Inclusief  gel producten.  Een privéles is maximaal 2 personen.
Les op eigen locatie op aanvraag, tegen meerprijs
Voor het plannen van privé les of les op eigen locatie graag contact opnemen met:
opleidingen@beautyservice.com
* Prijzen zijn exclusief BTW en onder voorbehoud