Inschrijven

↓
TWEEDAAGSE TRAINING CND™ ACRYL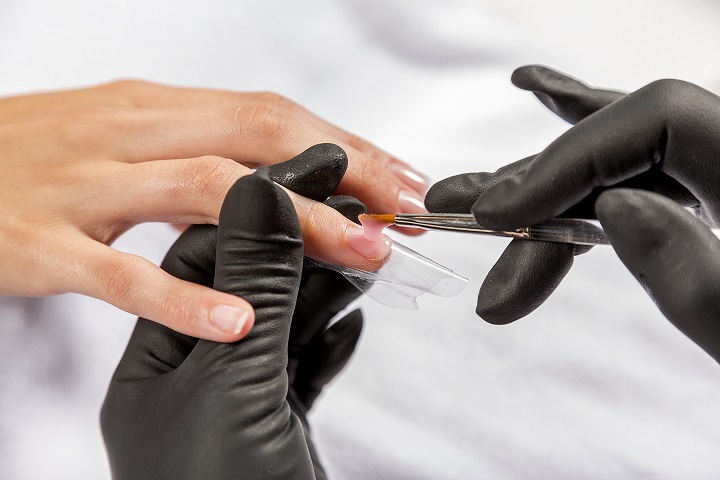 Een van de trainingen die de CND educatie verzorgd is een tweedaagse training.
Dit is een goede en succesvolle basistraining die jou in staat zal stellen om het vak uit te oefenen. Ook uitermate geschikt om te kijken of jij het vak wel leuk vindt. De persoonlijke aanpak staat voorop.
Wat behandelen wij in deze 2 dagen:
Aanbrengen nieuwe set nagels acryl
Uitleg verschillende tipsoorten / vijlen
Hygiëne in de salon
Aanbrengen tips
Nabehandelen van de kunstnagels
Versteviging eigen nagels
Verwijderen kunstnagels
En meer….
De tweede lesdag zal twee weken na de eerste lesdag zijn. In die twee weken is het de bedoeling om zoveel mogelijk te oefent op modellen. Ondervind jij moeilijkheden of heb je vragen in deze weken? Dan kun jij ons altijd even bellen of via de whats-app. Dan kijken wij of we het probleem samen op kunnen lossen. De tweede lesdag bespreken wij dan ook jouw uitdagingen.
Na het volgen van de tweedaagse training ontvangt jij een bewijs van deelname.
Wat zijn de kosten?
Groepsles ( 10 uur) € 199,95 per persoon*. We werken in kleine groepen van maximaal 8 personen.
Privéles (7 uur) € 299,95 per persoon*. Een privéles is maximaal 2 personen.
Les op eigen locatie (7 uur) vanaf €399,95 per persoon*. Meerdere personen prijs op aanvraag
Voor het plannen van privé les of les op eigen locatie graag contact opnemen met:
opleidingen@beautyservice.com
*Prijzen zijn exclusief BTW en onder voorbehoud