Inschrijven

↓
BASIS GEL POLISH SPECIALIST CND™ SHELLAC™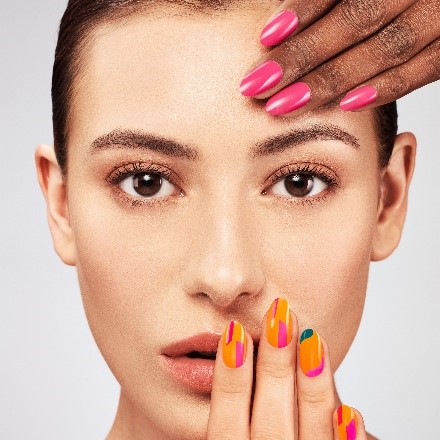 Voor wie is deze training?
Voor stylisten die gaan starten of kennis willen maken met CND™ Shellac™gel polish.
Wat kun je verwachten?
Na afloop van deze training bezit jij alle basiskennis over  de verschillende gel polish systemen ben jij in staat om een goede keuze te maken tussen een open of een gesloten gel polish systeem.
Wat zijn de voor- en misschien wel nadelen voor jou om met een bepaald systeem te werken als stylist, en welk systeem sluit het beste aan in jouw salon?
Uiteraard herhalen we de 5 point polish methode om ervoor te zorgen dat je je laktechniek blijft verbeteren en laten wij jou kennis maken met CND™ Shellac™.
Wat heb je nodig ?
CND™ Shellac™ Pakket, aanschaf via de opleidingslocatie
Je hebt voor deze training geen model nodig.
Wat zijn de kosten?
Groepsles (3 uur) € 49,95 per persoon*. We werken in kleine groepen van maximaal 8 personen.
Privéles (2,5 uur) € 99,95 per persoon*. Een privéles is maximaal 2 personen.
Les op eigen locatie (2,5 uur) vanaf €159,95 per persoon*. Meerdere personen prijs op aanvraag
Voor het plannen van privé les of les op eigen locatie graag contact opnemen met:
opleidingen@beautyservice.com
*Prijzen zijn exclusief BTW en onder voorbehoud